If you're ready to become happier, healthier and stronger, you're in the right place!
Get the tools to improve your health & wellbeing – mind, body and soul.
Check out the many benefits below.
Tried and Tested Methods - that really work!
J.E.R.F.
Tasty, Nutrient-dense, Clean, Food
Move More!
Exercises you can do (and might even enjoy!)
There's no escaping it, "health and wellbeing" is all around us these days, and rightly so.  Generally we're all living longer, and whilst most of are preparing financially for our later years, what are we doing to safeguard or improve our health – physical and mental?    
Whenever we refer to health and wellbeing, this is how we see it:
Physical wellbeing – fitness, activity, healthy eating

Mental wellbeing – mind function, mood, overall mental health

Spiritual wellbeing – spiritual health, grounding, finding inner peace

Social wellbeing – relationships, emotional connection
In 2014 I started researching food and how it affects the body.  At the time I didn't fully appreciate its impact on the mind and have since learned the importance of gut health.  I've shared a couple of my experiences with you in the About Us section.  (Science is starting to prove there's a link between food and mental health.)
My journey started with a 10 Week Plan.  It was a real eye-opener and I've listed some of the benefits below (too many to list here).  What surprised me the most was how my body reacted to foods I started to reintroduce back into my diet after the 10 Weeks.  This was a lifestyle change to reduce the harmful chemicals we were unwittingly consuming on a daily basis.  And it was MUCH easier than we could have expected!
After 10 Weeks I had managed to:
Reset my System (total detox)

Recalibrate my Tastebuds (stopped craving sugar and processed foods, and enjoyed healthful, nutritious meals)

Started to rebuild my gut health which improved overall health and wellbeing – mind, body and soul
To give you an idea of the effects – my energy levels improved significantly, my concentration and productivity improved, mental clarity returned, I was fuller for longer and stopped snacking between meals.  Sugar spikes, sweet cravings and afternoon slumps disappeared.  I even lost weight without really trying and without expensive gym memberships.  My strength and overall fitness levels improved too just by consciously moving more.  My hair seemed to get a little bit thicker, was shinier, and just felt healthier.  My skin and eyes appeared brighter.  (Other people experienced healthier nails too – but because I regularly bite mine, I can't comment on this bit, sorry!)  Before I started the 10 Weeks, I was feeling OK.  I hadn't realised just how poor things actually were.  With hindsight, I realised I was sluggish, had been feeling too heavy and chunky to exercise comfortably so I didn't really bother, suffered from erratic sleep patterns, and my overall skin, hair and eyes were pretty dull.
Whatever your reasons for looking to improve your overall health and wellbeing, or that of your family, Alex and I are excited to help you.  For best results we recommend the 10 Week Plan, that way you'll see and feel the difference for yourself.  We'll even provide you with a downloadable, printable booklet so you can track your progress.
It worked for me, and it can work for you too!  Just stick to the Plan – whichever one you decide to go with.  The meals are suitable for everyone and great for families.
Any questions?  Just drop us a message using the Contact Us link at the bottom of the page and we'll get back to you.
Scroll down a bit, and sign up to receive our FREE Sample Meal Plan to get a taste of the types and kinds of foods you'll be accessing.  Apart from weighing the ingredients for the overall recipes like you'd do if you were following a recipe for the first time, there's no weighing and measuring of individual portions or counting calories.  Sign up below to receive some healthful, tasty, nutrient dense meals.
Join us on the 30 Day Plan
Join us on the 5 Week Plan
Join us on the 10 Week Plan
Just some of the Results You Can Expect
When You Follow one of Our Plans.....
Better Performance & Recovery after Exercise
Improved Concentration Levels
Thicker, Fuller Hair and Healthier, Stronger Nails
Clear, Radiant Skin, Bright Sparkly Eyes
Juices are a Great way of Getting Nutrients
into your System
What You'll Receive When You Join Us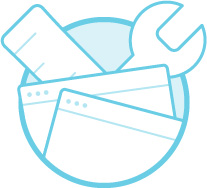 The Tools to Help You Succeed
We want you to succeed with whatever Plan you choose - and you can do it.
All you have to do is STICK TO THE PLAN you choose.
Any questions? Check out the Frequently Asked Questions (FAQ) section of the Our Plans page or get in touch using the Contact Us button below, or the link at the bottom of the page.
We'll update the FAQ section regularly.
This is not a diet, it's an introduction to a better, healthier life.
Reset, Recalibrate, Rebuild - THRIVE!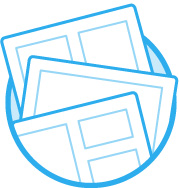 Every Wednesday or Thursday, via email, you'll receive a meal plan for the following week, and the recipes to support them.  This gives you  a few days to get yourself organised for the following week.
If there's a recipe in the Meal Plan that you don't like one day, swap it out for a meal that appears on another day, or change the protein.  For the transition to be most effective, for your system to reset and your tastebuds to recalibrate,  we strongly recommend you follow the Plan as much as possible, especially in the first few weeks.
The Meal Plans run from a Monday to a Sunday.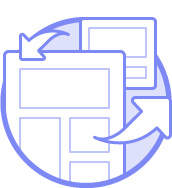 We're with you every step of the way, and you'll be joining others who have chosen to actively improve their overall health and wellbeing.  Remember, this is not a diet, it's an introduction to a better, healthier life - mind, body and soul.  And it works!
Take part in the friendly competitions to keep you motivated.
Any questions? Check out the Frequently Asked Questions section of the Our Plans page or get in touch using the Contact Us button below.
We'll update the FAQ section regularly.
Don't Be Shy
If you have any questions, get in touch, we'll be happy to help
Also, take a look at the FAQ section on Our Plans page